*Sniff, sniff* ACHOO! Oh yeah....it's that time of year. Cold season is here and it is closely followed by allergy season. Between hubby working, two teens in high school, and my crazy shopping, it just takes one of us to pick up the dreaded flu bug, and it will wipe out family out for a week or more. Lucky for me the good folks over at
Shoplet.com
and Purell teamed up and sent me some hand sanitizer to review.
I received the
Purell ADX-7 Dispenser
with
Purell Advanced Non-Aerosol Instant Hand Sanitizer Foam
that goes inside, as well as a
Purell Portable Size Hand Sanitizer Jelly Wrap
in purple, and lastly the
Purell Pal Instant Hand Sanitizer Desktop Dispenser with Pump Bottle Set.
The Purell Dispenser was pretty easy to install. The Instant Hand Sanitizer Foam slid into the dispenser easily, and after pealing off the backing off the foam mounting surface, I slapped it up on the wall behind my washer. My laundry room is a pretty high traffic area and seemed the perfect place to put it. The dispenser foams up the hand sanitizer and one push of the lever on the bottom gave me enough to fully sanitize my Amazon sized hands and a little extra to work a little ways past the wrist. It dries quickly and does not have an overly strong alcohol smell.
My entire family was cracking up over the
Purell Pal Desktop Dispenser
. It is so stinking cute! The desktop dispenser is very steady and I have it sitting next to the computer for easy access. With the four of us using one computer, it is defiantly a spot that can accidentally spread any germs that dare enter my house. One full pump of the gel that the desktop dispenser holds was enough to sanitize all the way up to my elbows, so I'll be using a little less than that. The gel dries quickly and the alcohol smell fades shortly after the gel is dry.
Lastly, the
Portable Sanitizer with the Jelly Wrap
. While the purple wrap matches my purse, Mail Man hubby snagged that bad boy for work. He loves that it is small and can be used while he is on the go at work. The Jelly wrap is a little harder than I though it would be, but it keeps the sanitizer handy and within reach.
Find Shoplet.com On-line: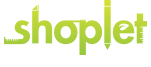 The owner(s) of this blog is compensated to provide opinion on products, services, websites and various other topics. Even though the owner(s) of this blog receives compensation for our posts or advertisements, we always give our honest opinions, findings, beliefs, or experiences on those topics or products. The views and opinions expressed on this blog are purely the bloggers' own. Any product claim, statistic, quote or other representation about a product or service should be verified with the manufacturer, provider or party in question.